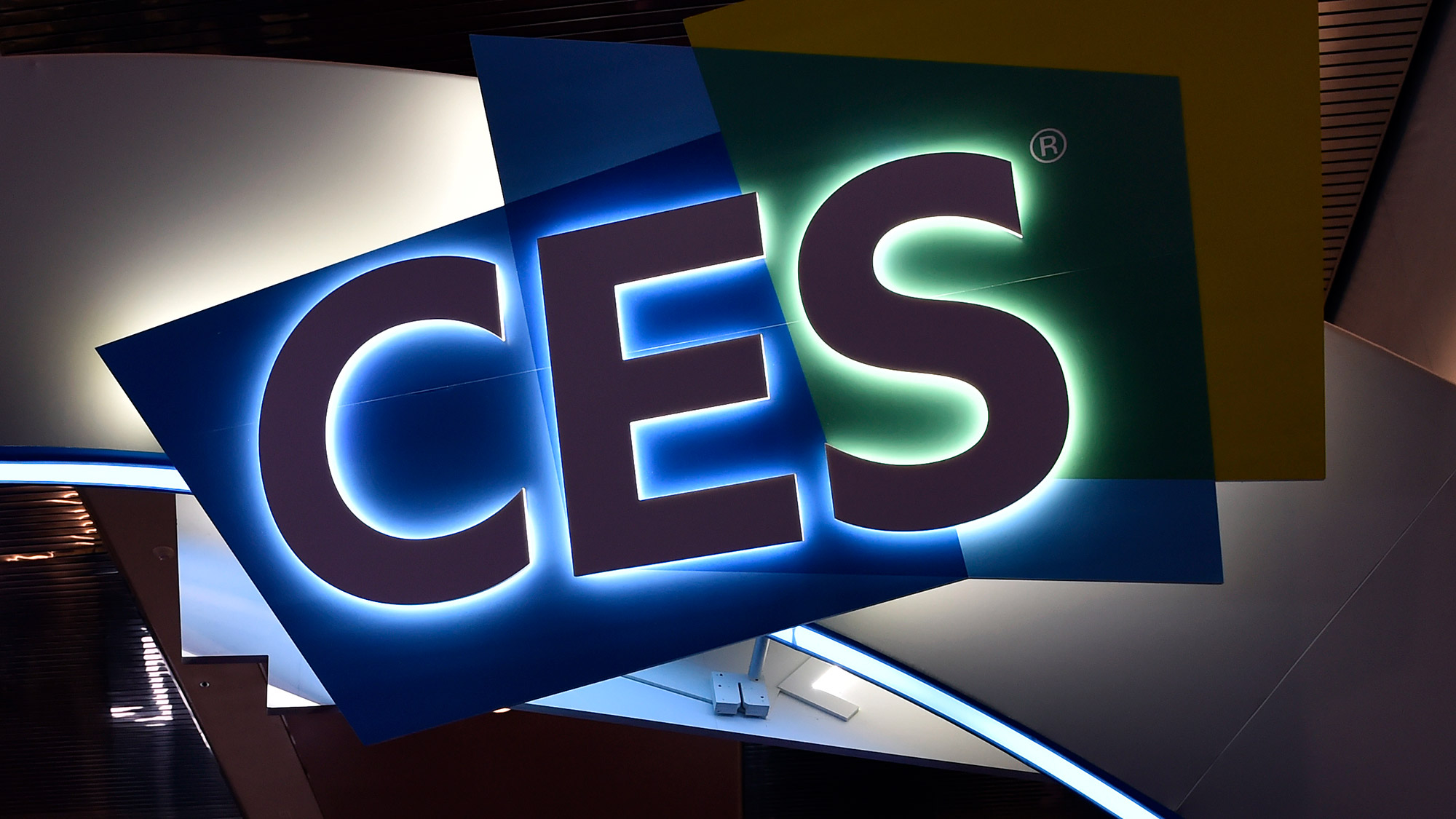 How much tech can you take? Next week aims to stretch your horizons, as well as your credulity, as thousands of new products are launched and demoed at the giant CES expo.
Artificial intelligence, 5G, foldables, surveillance tech, 8K and robotics are set to be among this year's buzzwords.
But also expect Trump to feature. The President's clashes with China have led some of the communist country's biggest tech firms to cancel or reduce their involvement in the Las Vegas event. But the prospect of an imminent trade deal points towards tensions easing and greater access to Chinese consumers.
Ivanka Trump – the US leader's daughter – is also attending to give a "keynote" interview to CES chief Gary Shapiro.
He once called on Americans to oppose her father because of "his racism and inanity".
Now Mr Shapiro faces criticism himself for inviting Ivanka to discuss "the future of work". Critics claim she is benefiting from nepotism while better-qualified female tech champions are overlooked.
But some of Silicon Valley's most powerful women are taking part.
Apple's privacy chief Jane Horvath is making a rare public appearance. It's the first time her company has formally been involved in CES since it hawked its Newton handheld back in 1992.
In addition, ex-Hewlett Packard chief Meg Whitman will co-host another keynote with former Dreamworks co-founder Jeffrey Katzenberg, to showcase Quibi. The platform aims to outmanoeuvre Netflix and Amazon on mobile with a range of 10-minute-long shows.
But the reason CES generates so much interest is its gadgets. Here are our hot spots from this years show:
SMART HOME
Amazon and Google will once again be hiring out lots of floor space to spotlight products that tie into their virtual assistants.
The success of their smart speakers helped global demand for net-connected home products grow by a healthy 24% in unit terms in 2019, according to research firm IDC.
The challenge at this point is to pioneer new types of devices, rather than tweak what is already on the market.
ROBOTS & AI
Samsung's skunkworks unit Star Labs has teased Neon in the run-up to CES 2020.
It is described as being an "artificial human" but little else has been confirmed beyond the fact it isn't intended to replace the firm's Bixby virtual assistant. All will be revealed on Monday.

Other companies have been more forthcoming about their robo-plans.
Picnic will show off a machine that can prepare up to 300 pizzas an hour, each with a customised set of toppings controlled by an app. The start-up has ambitions to extend into sandwiches, salads and tortillas soon, and is pitching the product at restaurant chains, rather than consumers.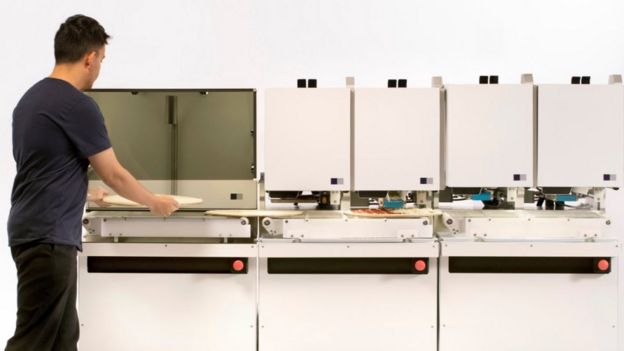 Other robots on show will be more focused on keeping us entertained, rather than concentrating on the workplace.
China's Elephant Robotics will demo MarsCat. It's a kind of feline twist on Sony's robo-dog Aibo – it can play with toys, recognise its owner's voice and even interact with real cats.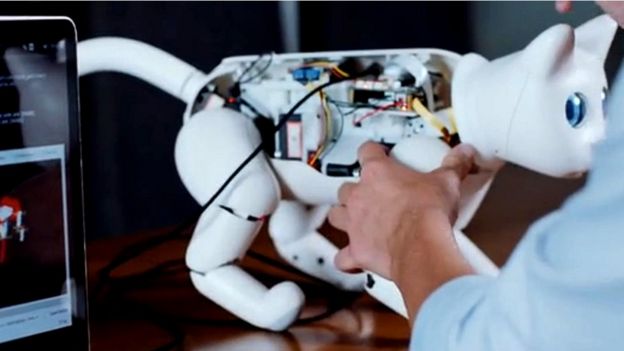 But what extends its appeal is that it runs off a Raspberry Pi, which means it is programmable and can be used to teach students to code AI applications.
At the other end of the scale, Tombot will promote its robotic labrador puppy. The touch-sensitive machine is designed to provide comfort to residents in old people's homes, and others who would benefit from a pet, but cannot deal with a real animal.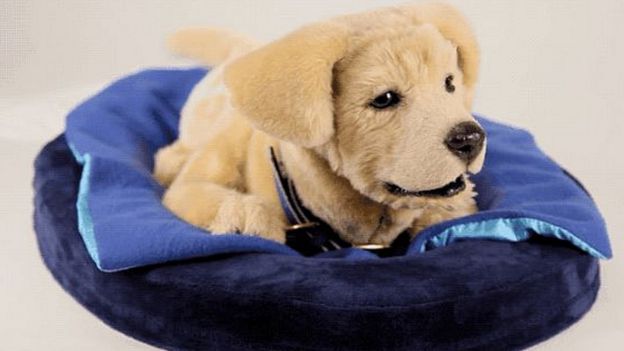 It has been designed by Jim Henson's Creature Shop – the team behind the Muppets – and is certainly cute, if limited in function.
Pibo looks set to be a trickier sell. The humanoid robot with a camera in its mouth is being pitched at teenage girls. Marketing videos show it taking photos of them and their food, recording their diary entries and telling them it loves them. It seems odd and a little creepy.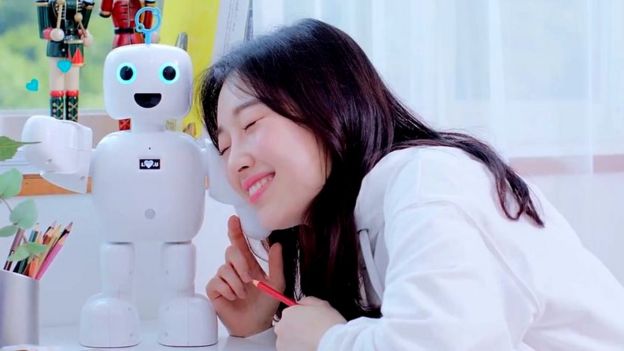 Yukai's Bocco robots may have a better chance of hitting the mark in the cuteness stakes.
They offer a way for children to send and receive voice messages to their parents, and babble back in their own language if addressed themselves.
They can also be paired with add-on sensors to disclose when a family member has arrived home, what the weather is doing and whether or not the front door was closed properly.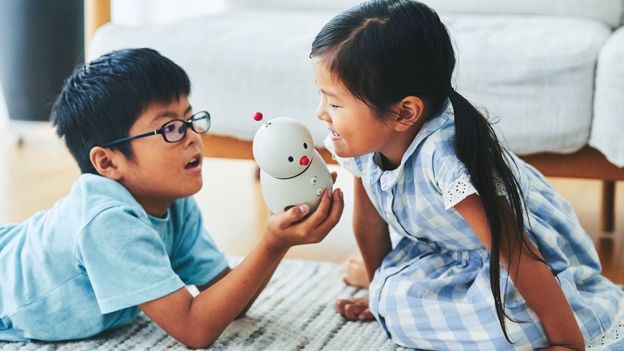 Switching tack to software-focused AI, there's a tension between what can be done and how to prevent it.
For example, facial recognition specialist Cyberlink will demo its latest capabilities. They include using its FaceMe system to determine the age, gender and emotional state of passers-by, to show them appropriate ads.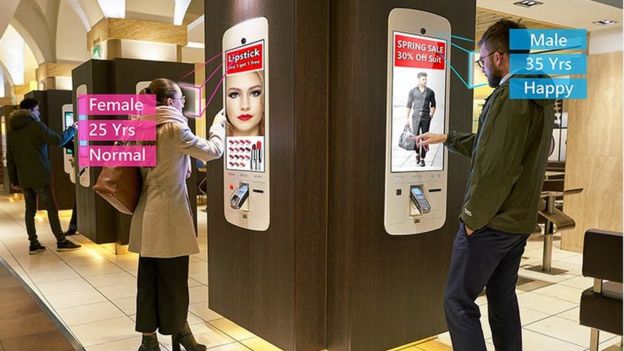 But D-ID is seeking to frustrate facial recognition checks with a program that makes minor changes to photos, to prevent people being recognised by computers even though they remain identifiable to the human eye.
It should give people a way to share images online with less risk of being tracked as a consequence.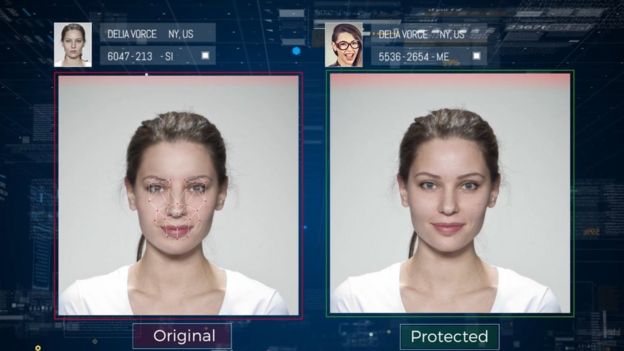 Elsewhere, Hour One will demo its synthetic character software.